Who's To Blame For The Immigration Crisis?

Friend,
There is a crisis at the southern border of the United States - and NOTHING is being done about it!
Unaccompanied children are being held in federal holding facilities creating a humanitarian crisis unlike any we've ever seen. Additionally, such porous borders offers terrorists and diseases like EBOLA an easy way to get into the country.
Numerous fixes have been proposed but there is no movement in Washington. So we at the Contract From America want to know: Who's to blame?! Take our new poll today and let us know!
After you've logged your votes, make sure to pass this poll onto your friends! The more conservatives we have speak out on the immigration issue the more success we will have convincing our legislators to secure our borders and protect America!
Follow the image below to take the poll!
The results of this poll will tell us clearly who we believe is holding up this critical reform. We will hold them accountable and make sure that all legislators put America's security and prosperity first!
So don't delay, take our poll today and share it with your friends!
In Freedom,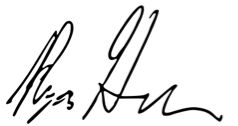 Ryan Hecker
Founder and President of the Contract From America

Paid for by Contract From America
Not authorized by any candidate or candidate's committee
Donations are not deductible for income tax purposes