New Poll - Immigration: Who's To Blame?

Friend,
America's borders are broken and Congress seems content with kicking the can further down the road. Millions of illegal aliens, including numerous unaccompanied children have flooded into the United States over the past few years.
This is a very dangerous road.
Numerous fixes have been proposed but still, NOTHING has been done. So we at the Contract From America want to know: Who's to blame?! Take our new poll today and let us know!
After you've logged your votes, make sure to pass this poll onto your friends! The more conservatives we have speak out on the immigration issue the more success we will have convincing our legislators to secure our borders and protect America!
Follow the image below to take the poll!
The results of this poll will tell us clearly who we believe is holding up this critical reform. We will hold them accountable and make sure that all legislators put America's security and prosperity first!
So don't delay, take our poll today and share it with your friends!
In Freedom,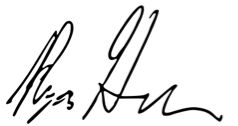 Ryan Hecker
Founder and President of the Contract From America

Paid for by Contract From America
Not authorized by any candidate or candidate's committee
Donations are not deductible for income tax purposes