American Patriots,
While the rest of the country has been captivated by some higher profile races in the lower 48 states, up in Alaska a tough 3-way battle is underway for the Republican nomination for U.S. Senate.
The stakes could not be higher as the winner will go on to face incumbent Democratic Senator Mark Begich. This is sure to be one of the most tight races in all of America!

Therefore it is incumbent on us to hit the phones and call these canidates RIGHT NOW, demanding they signing the Contract From America at
www.ContractFromAmerica.com
! We can't just take their word anymore, we MUST see action!
| | | |
| --- | --- | --- |
| Dan Sullivan | 907-677-2014 | @DanSullivan2014 |
| Mead Treadwell | 907-444-1231 | @Mead_Treadwell |
| Joe Miller | 907-371-0615 | @JoeWMiller |
When you're done, go to
www.ContractFromAmerica.com
and join these conservative leaders by adding your own name to the list!
We will be sending the signitures to members of the U.S. House and Senate to show them the power of the document!


On behalf of everyone here at the Contract From America, I want to wish you and your family a safe and happy Independence Day.
Thank you and God bless America,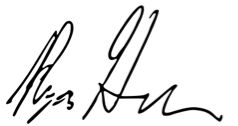 Ryan Hecker
Founder and President of the Contract From America

Paid for by Contract From America
Not authorized by any candidate or candidate's committee
Donations are not deductible for income tax purposes