American Patriots,
This week, two contract signers hailing from Georgia won their respective primaries. Both Jody Hice (GA-10) and Barry Loudermilk (GA-11) emerged victorious when the votes were tallied on Tuesday night! Congratulations to both candidates and best of luck in the general election!
With every positive step we take in advancing the cause of freedom through the Contract from America comes a necessary refoucusing of our goals. Two more signers have emerged victorious, but we still need to keep working hard and hitting the phones to make sure that we see the full reward in November!
The two big targets we are aiming for are are running for the U.S. Senate - Ben Sasse (NE) and Mead Treadwell (AK). Hop on the phone or Twitter and demand they sign the Contract From America a
www.ContractFromAmerica.com
!
| | | |
| --- | --- | --- |
| Ben Sasse (NE) | 402-721-0202 | @Sasse4Senate |
| Mead Treadwell (AK) | 907-444-1231 | @Mead_Treadwell |
When you're done, go to
www.ContractFromAmerica.com
and join these conservative leaders by adding your own name to the list!
We will be sending the signatures to members of the U.S. House and Senate to show them the power of the document!
Thank you and God bless America,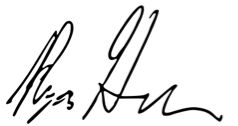 Ryan Hecker
Founder and President of the Contract From America

Paid for by Contract From America
Not authorized by any candidate or candidate's committee
Donations are not deductible for income tax purposes