American Patriots,
Last week we asked you to call the 3 candidates running for the U.S. Senate in Alaska and you DELIVERED! Today, we are pleased to announce that Joe Miller and Dan Sullivan have both signed the Contract From America!

This is a sign that candidates all across the country are getting the message: the Contract From America is supported by the conservative grassroots and if they don't sign, they won't win.
But our work is not done! Mead Treadwell, the Lieutenant Governor of Alaska who is also running for U.S. Senate, has yet to sign. Additionally, Republican nominee for U.S. Senate in Nebraska Ben Sasse hasn't signed the Contract yet!
We need to use the same effort that we deployed to bring aboard Miller and Sullivan and make sure we bring Treadwell and Sasse into the fold as well! Hop on the phone or Twitter and demand they sign the Contract From America a
www.ContractFromAmerica.com
!
| | | |
| --- | --- | --- |
| Ben Sasse (NE) | 402-721-0202 | @Sasse4Senate |
| Mead Treadwell (AK) | 907-444-1231 | @Mead_Treadwell |
When you're done, go to
www.ContractFromAmerica.com
and join these conservative leaders by adding your own name to the list!
We will be sending the signatures to members of the U.S. House and Senate to show them the power of the document!
Thank you and God bless America,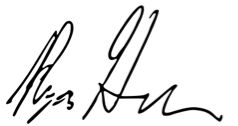 Ryan Hecker
Founder and President of the Contract From America

Paid for by Contract From America
Not authorized by any candidate or candidate's committee
Donations are not deductible for income tax purposes